Who We Are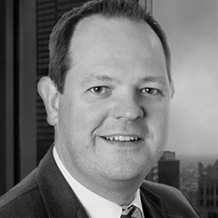 Andrew R Whittaker
Managing Director
Andrew is Managing Director of Aver Partners and he sits on several Investment Manager and Fund Boards specialising in Debt, Venture, Renewable and Buyout. Prior to joining Aver Partners, Andrew was Managing Director at Ipes a leading provider of outsourced services to the Private Equity industry.
He is currently Chairman of the British Private Equity & Venture Association (BVCA) Channel Islands Working Group and sits on the Guernsey International Business Association (GIBA) executive committee. He is a previous Chairman of the Guernsey Investment Fund Association (GIFA) and continues to sit on the executive committee.
Previously, Andrew was Managing Director at Capita (formally Sinclair Henderson) where he led teams specialising in Private Equity, Real Estate, Investment Companies, Offshore Hedge Funds, Taxation plus DTP. He has held senior management roles at Moscow Narodny (now VTB Capital), DML and qualified as a Chartered Management Accountant whilst at HSBC.
Andrew graduated from Cardiff University and is a Member of Chartered Institute for Securities and Investment (CISI). He is also a member of the Association of Investment Companies (AIC) Technical Committee; and a previous member of the Association of Real Estate Funds (AREF) Regulatory Committee; and of Invest Europe's (formally European Venture Capital Association's (EVCA)) Technical Group.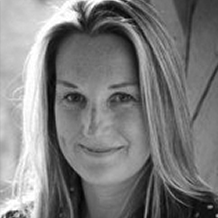 Sarah J Macknight
Operations Director
Sarah is Operations Director of Aver Partners Ltd and sits on several funds, plus a government enterprise as an independent non-executive director.
Sarah has over 20 years of senior marketing and strategic business development experience in the Finance and I.C.T. sectors. She has worked with various fund managers around the world, currently working with Genesis (Growth), Omega (Biotech), Rozendal (Equities), Mercer (Fund of Funds), Preservation Capital (Buyout), JY Quant (Debt) and Guernsey Dairy.
Sarah founded a successful marketing company in the UK and recently established a worldwide communications department for a global financial services company in Guernsey. Prior to this she was a marketing consultant to Capita Asset Services, delivering specific strategic marketing and business development plans for the board and sales directors of Capita.
Sarah is a chemistry graduate of Birmingham University and L'Institut National Polytechnique de Toulouse. She holds the Chartered Institute of Marketing (CIM) Diploma and the Institute of Directors (IoD) Diploma in Company Direction.
Sarah currently sits on the Guernsey Investment Fund Association (GIFA) marketing committee and previously sat on the Association of Real Estate Funds (AREF) marketing committee in London. She is licensed to be an independent director in Guernsey through Aver Partners (GFSC ref 2292317).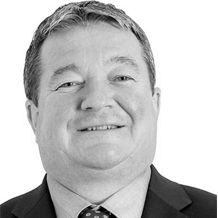 Andrew Carre
Director
Andy is an experienced Director and currently sits on several Investment Manager and Fund boards specialising in Mid-Market Buy-Out, Retail, Later Stage Investment, Fund of Funds, Debt, Venture Capital, Renewable and Infrastructure.  These funds involves working within various jurisdictions worldwide, such as Nordics, Europe, Turkey, Africa, South America and the USA.
Before joining Aver Partners in 2019,   Andy was Client Director at Apex (previously Ipes). He joined Apex in August 2005, working within and subsequently leading the operational teams within these various Fund structures. During this time, he ensured that investments were within the correct parameters, with the essential and required governance. Payments, distributions and drawdowns were delivered accurately and timely to investors and clients.
In 2009, he was promoted to Client Director, then in 2015 his focus switched to providing a more specialised offering in Director Services and Client Relationship Management with Apex.  Previously Andy worked at Credit Suisse and Investec Bank.
Andy is a certified Accounting Technician (CAT) and has his certificate in Company Direction (IoD).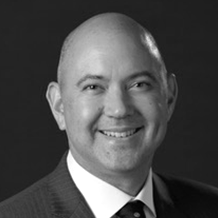 Jolyon Ellwood-Russell
Non-Execuive Director
Jolyon is a partner at Simmons & Simmons in Hong Kong. Jolyon is a banking and finance lawyer with extensive experience in Asia and Europe. Jolyon specialises in debt finance, including banking, acquisition finance and project finance. He also has experience in financing infrastructure and renewable energy projects.
Jolyon has focused his practice on Asian trade and commodity finance and advises both international financial institutions and traders and commodity banks on all aspects of the trade cycle from financing structures and documentation to regulatory requirements.
Jolyon is regularly recognised as a leading finance lawyer and is described as "highly competent, knows his market extremely well and a pleasure to work with" (IFLR 2011). He is also noted as "the key figure on structured trade finance" (Legal 500 Banking and Finance: Hong Kong 2014).